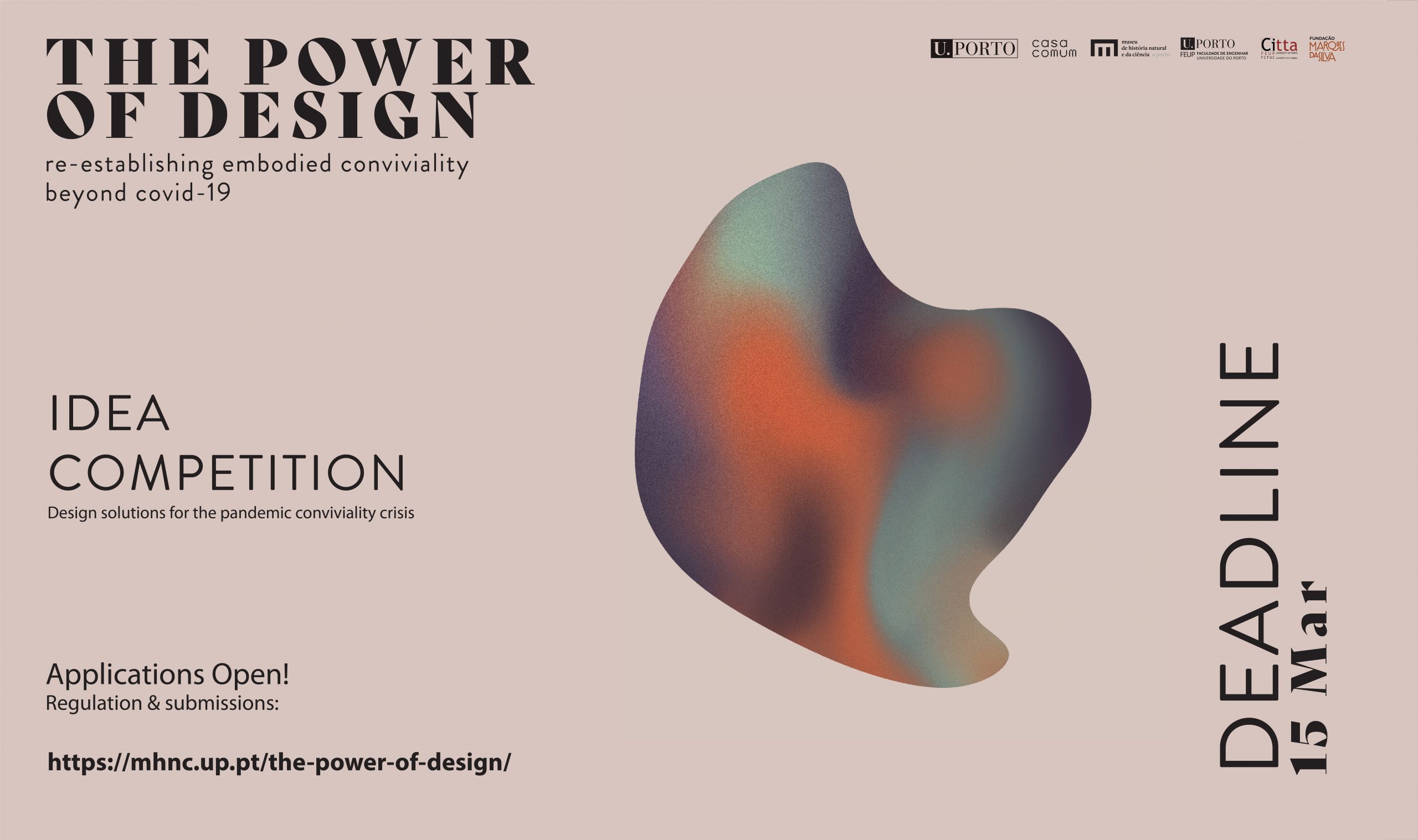 IDEA COMPETITION
THE POWER OF DESIGN: RE-ESTABLISHING EMBODIED CONVIVIALITY BEYOND COVID-19
Conviviality is a key value for most human beings: the experience of engaging in face-to-face human interaction deeply nurtures our sense of well-being and community. It can be seen as the fabric that keeps human societies connected and integrated.
However, since the COVID-19 pandemic started, the opportunities for embodied conviviality have been seriously reduced as part of a collective strategy to contain the spread of this global disease. Individuals have retreated to the perceived safety of their homes, as well as to private and even isolated spaces. Alongside this retreat, maintaining physical distance became a societal norm. A new respiratory etiquette and body language has emerged, making the simple act of breathing a subject of regulation and scrutiny. This is a grim threat to spontaneous and meaningful forms of conviviality in both public and private spaces.
Technologically-intensive means of communication have allowed for the continuation of many key activities and relationships during COVID-19 times. However, they are not fully satisfactory replacements for direct physical human interaction. Digital communication devices and platforms cannot fully replace the richness of embodied experience and face-to-face conviviality. Emergency vaccination measures have resulted in concerns about public health derived from the secondary effects of the vaccines. We are urged to look for alternative solutions that are not based on digital and pharmaceutical technologies, and beyond simply wearing basic face-masks and constantly applying cleaning products on our hands and on surfaces.
This crisis also demands us to think about the future beyond COVID-19 times. Can we develop design ideas capable of promoting conviviality when flu and cold outbreaks occur, or when all sorts of diseases that we already know or will emerge in the future will affect once again our ability to engage in face-to-face interaction?
This competition was aimed at seeking for remarkable and brilliant, yet simple, design ideas capable of re-establishing safe face-to-face conviviality when individuals and communities are challenged by infectious diseases.
Applicants from any field or personal background were invited to submit their ideas. The Jury decided to award five Honorable Mentions and the distinguished applications can be found here.
THE JURY
The members of the Jury are presented in alphabetical order.
ALASTAIR FUAD-LUKE, Full professor and Vice-dean for Research of the Faculty of Design and Art of the University of Bozen-Bolzano, Italy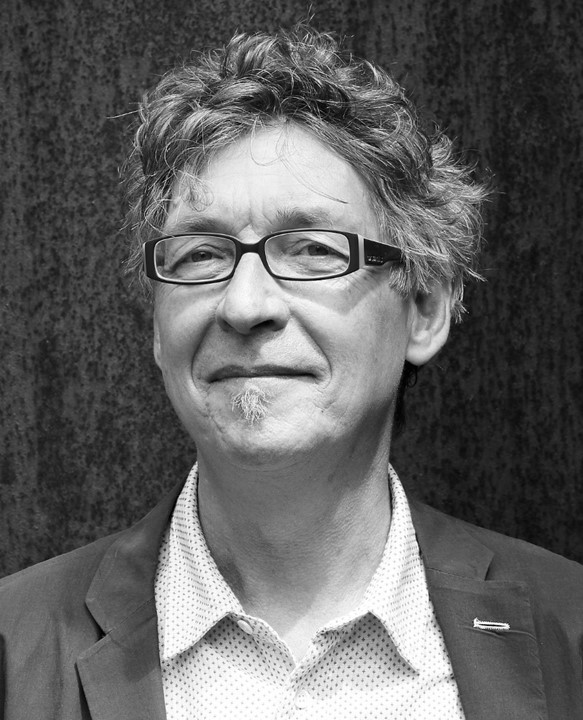 Alastair Fuad-Luke is a facilitator, educator, researcher, writer and activist exploring and challenging how design is applied to societal, ecological, economic, political and educational issues. He is currently Full Professor of Design Research at the Free University of Bozen-Bolzano, South Tyrol, Italy and from 2011-2014 was Professor of Emerging Design Practices at Aalto ARTS, Aalto University, Helsinki, Finland where, during the World Design Capital 2012, he worked with Lahti Regional Development to develop a 'co-design eco-system' for the city. He contributed to several European Union projects, including Eco-innovera – Support Systems for Sustainable Entrepreneurship and Transformation (SHIFT), 2012-2016; and Leonardo Da Vinci – Design Education and Sustainability (DEEDS), 2006-2008. His books include Field Explorations (forthcoming 2020), Agents of Alternatives (2015, contributing co-editor), Design Activism (2009) and The Eco-Design Handbook (2002, 2005 and 2009).
ANTÓNIO FERREIRA, Senior Researcher at CITTA: Centre for Research on Territory, Transports and Environment, University of Porto, Portugal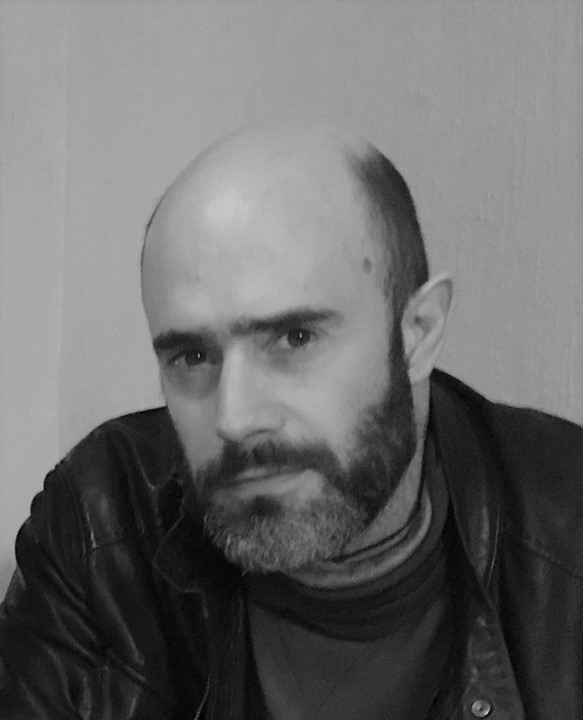 António Ferreira holds a Master Degree in Urban Planning and Design by the University of Porto and a PhD in Urban and Transport Planning by the University of Liverpool. He has worked as a lecturer and researcher in a variety of universities and countries, including the Universities of Porto and Coimbra (Portugal), University of Amsterdam (Netherlands) and University of Leeds (UK). He is a fitness, martial arts, yoga and meditation enthusiast since his teenager years, and a certified personal trainer and a certified yoga teacher. This background in embodied disciplines strongly informs his work, and has also inspired his previous practice as a freelance consultant, coach and decision-making facilitator. He currently works at the Centre for Research on Territory, Transports and Environment of the University of Porto, from which he proposed and initiated this idea competition.
depA ARCHITECTS, Porto, Portugal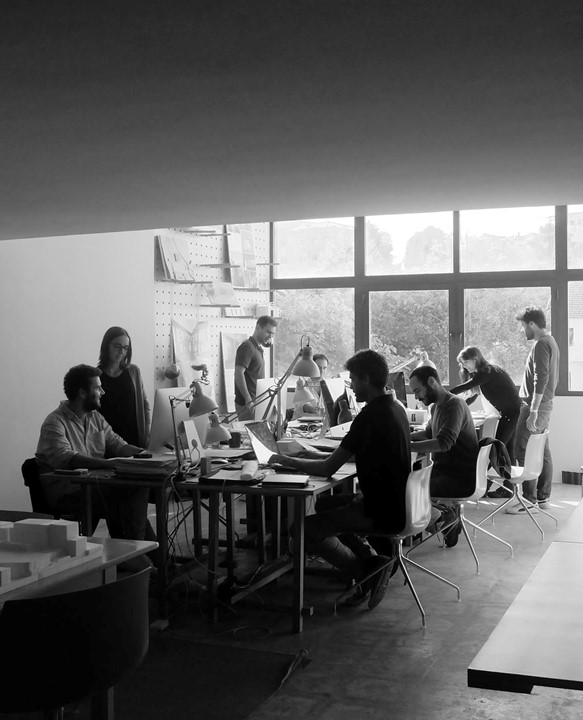 The collective depA architects was created in Porto in 2009, being presently run by Carlos Azevedo, João Crisóstomo and Luís Sobral and composed by a multidisciplinary team. depA is focused on the idiosyncrasies of each project with a specific commitment to the dimension of time in the interventions: ranging from the interpretation of existing structures and architectural heritage to the open and progressive reintegration of spatial systems. As examples, both awarded projects House of Culture of Pinhel and Rosário House highlight this practice. The collective has also designed more artistically focused projects that challenge the approach to architectural techniques, as well as being catalysts to a more pluralistic and cross-disciplinary conceptualisation, such as the Lake Pavilion, winner of the FAD awards, in 2018. depA collective is the curator of the Portuguese representation at the 17th International Architecture Exhibition at La Biennale di Venezia, in 2021, with the In Conflict project.
ISABELLA ROSSEN, Sociologist and Public Relations at OMA Rotterdam, Netherlands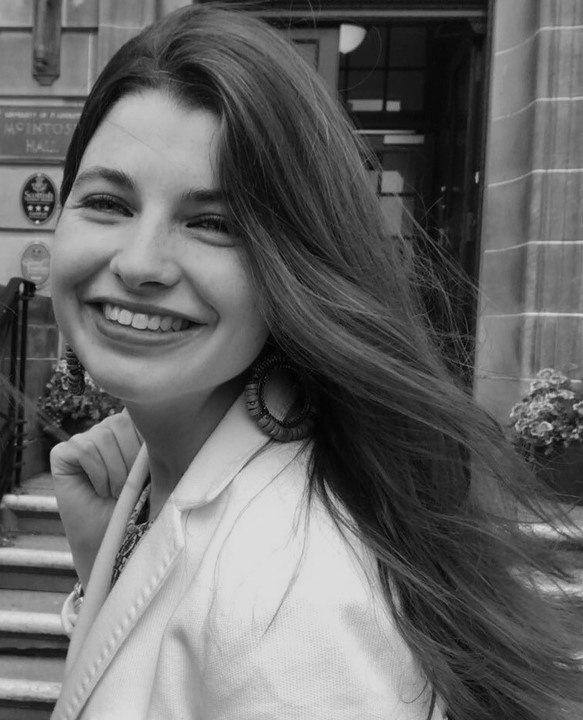 Isabella Rossen is an urban sociologist, working in Public Relations and Research at Rem Koolhaas' architecture practice O.M.A in Rotterdam. She is also an Associate at urbanism & architecture collective Urban Transcripts and editor of urban blog The Proto City. She completed a MA in Contemporary Social Thought at the London School of Economics and Political Science, for which her thesis investigated the various configurations of cosmopolitanism that present themselves in Brick Lane, London. For the Research Master Urban Studies at the University of Amsterdam, her thesis project compared the socio-ecological impact of the establishment of new metro connections in Hong Kong and Amsterdam. Isabella has written multiple articles on the interaction between architecture, urban development and wider societal issues – for example discussing the future of the workspace and the role architectural icons can play in cities' creative status – for online magazines Urban Times, Failed Architecture and The Proto City.
HENRIQUE BARROS, Medical Doctor and Full Professor of Public Health at the Faculty of Medicine of the University of Porto, Portugal, President of the Jury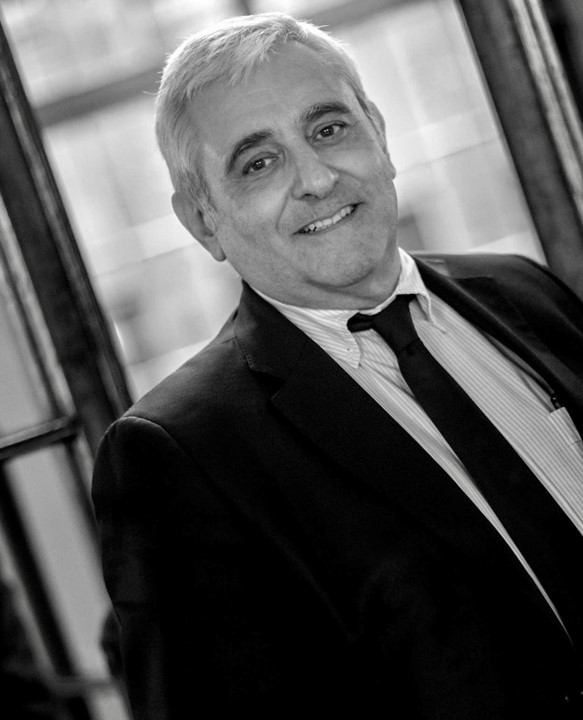 Henrique Barros was born in Porto, in 1957, and graduated in Medicine in 1981. In 1988-89 was a research fellow at the Internal Medicine Department of Lund´s University Hospital. In 1991 became Gastroenterology specialist and presented his PhD, with a research on the epidemiology of viral hepatitis. He has been Full Professor of Epidemiology at the University of Porto since 1999. He launched the Master Programs in Public Health, Epidemiology and Sociology and Health as well as the doctoral program in Public Health at the University of Porto and the doctoral program in Global Public Health (program director), a joint program with University NOVA of Lisbon, financed by the Portuguese Research Foundation (FCT). He was a member of the Scientific Council for Health Sciences Foundation for Science and Technology (2004-12), National Coordinator of the HIV/AIDS Program (2005-11) and member of the Medical Sciences (MED) Scientific Committee of Science Europe (2012-15). He is currently Director of the Department Public Health and Forensic Sciences and Medical Education at the University of Porto Medical School, President of the Institute of Public Health, University of Porto, President of the International Epidemiological Association and Member of the Executive Board of ASPHER. He is also President of the National Health Council. He has developed research in national and international projects, in areas such as clinical and perinatal epidemiology, cardiovascular, infectious and cancer diseases, which resulted in (co)authorship of more than 400 scientific publications in international journals.
MARTA LOURENÇO, Chair of UMAC-ICOM: International Committee of ICOM for University Museums and Collections, Portugal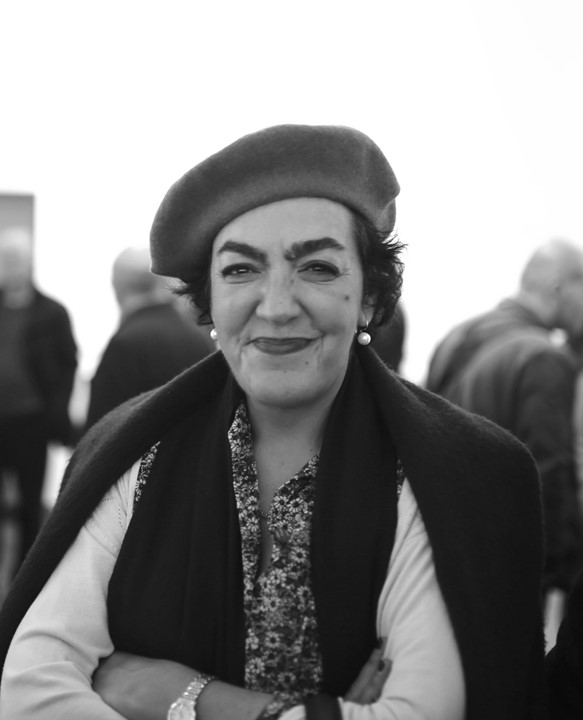 Marta Lourenço is the Director of the National Museum of Natural History and Science, University of Lisbon and national coordinator of PRISC (Portuguese Research Infrastructure of Scientific Collections). Since 2016, she is the Chair of the International Committee for University Museums and Collections (UMAC) of the International Council of Museums (ICOM).
RALF SYRING, Medical Doctor and NGO Senior Project Manager, Germany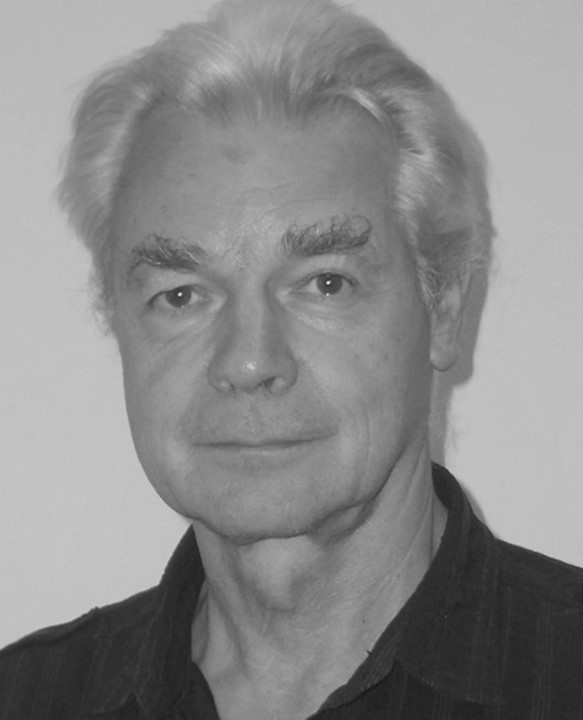 Ralf Syring was born in Germany shortly after WWII. He studied theology in Germany and the Netherlands and worked for a few years for the Protestant Church. After this, he studied social science and education, and was a teacher for several years. Next, he studied medicine, specialized in pediatrics, and worked as a medical doctor in a neonatology unit in Germany. He also trained nurses and operated as a field surgeon in war zones. Finally, he became a team leader and field coordinator of international health-related projects, e.g. concerned with HIV and tuberculosis in Africa, namely in Algeria, Angola, Democratic Republic of Congo, Guinee-Conakry, Mozambique and Senegal; and Central America, namely in El Salvador and Nicaragua. Currently he is leading a health project in Tanzania.
REGULATION
To prepare your application, please make sure to carefully read the competition's regulation, available here.
APPLICATION
Applicants of all design and creative backgrounds (either academically trained or not) are invited to apply.
The applications should include a title, a visualization (that is, a sketch, 2D or 3D render, a photo of a model or prototype, or other illustration of the idea) and a brief text (no more than 300 words) with a summary of the idea. This summary should explain the how, where, with or for whom, and the for what of the idea.
Applications should be sent via e-mail to powerofdesign@reit.up.pt until 15 March 2021.
Before submitting your application, please consult the regulations where detailed guidelines are provided on how to organize and submit the application.
Participants in this competition may pose relevant questions about the regulations via the same email until 8 January 2021.
Important: The title, the visualization and the brief text must be sent without any reference to the person, people or organization(s) that have produced them as they will be anonymously assessed by the Jury to prevent any form of author-related bias. Failure to meet this requirement might represent automatic exclusion from the competition. Even though the applications will be anonymously assessed, all copyrights of the authors will be safeguarded in this competition.
THE SPONSORS
This competition is promoted by:
Casa Comum – University of Porto
CITTA: Centre for Research on Territory, Transport and Environment
FEUP: Faculty of Engineering of the University of Porto
Natural History and Science Museum of the University of Porto – Hall of Biodiversity – Ciência Viva Center
WHAT'S ON
Webinar and Public Debate BEYOND DOMINANT IMAGINARIES: RE-THINKING THE COVID-19 GLOBAL RESPONSE
25 January 2021 from 17h00 to 18h30 (Lisbon time) // Know more and register here.