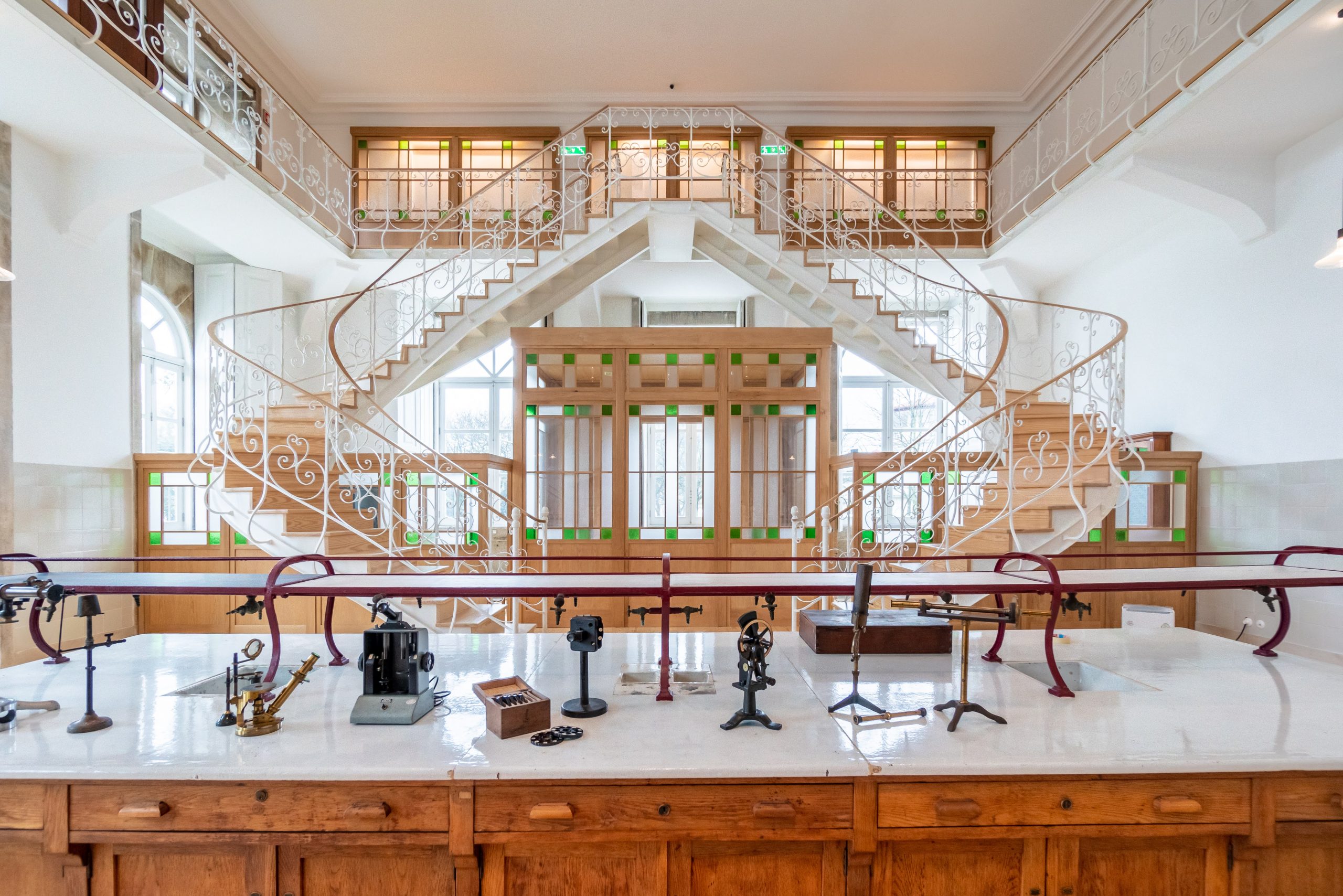 FERREIRA DA SILVA LABORATORY
In 2021, the year in which we celebrated the 110th anniversary of the University of Porto, the MHNC-UP gave back to the city an emblematic space in the history of chemistry in Portugal: the Ferreira da Silva Laboratory.
The restoration of the Ferreira da Silva Laboratory, undertaken with the support of BIAL pharmaceutical company, recreated the space according to its 1930s and 40s look. The Laboratory was by then emblematic of the new approaches that guided the experimental teaching of Chemistry, which focused on a practical, student-centred approach. The renovation revealed the preference of the time for an Art Déco aesthetic, in fashion since the end of 1920, and restored all the functionality of the laboratory, making it possible for it to be used nowadays as an educational and cultural facility.
300 YEARS OF HISTORY OF CHEMISTRY IN 300 KILOMETERS
The inauguration of the laboratory brings forth the launch of a heritage route, the rst of its kind in the world. This route invites participants to discover the history of Chemistry over the course of 300 years, within a range of 300 kilometers. The journey starts at the University of Coimbra, at the Science Museum (towards the end of the 18th century), via the University of Lisbon, at the National Natural History and Science Museum (at the end of the 19th century), ending at the University of Porto (at the beginning of the 20th century).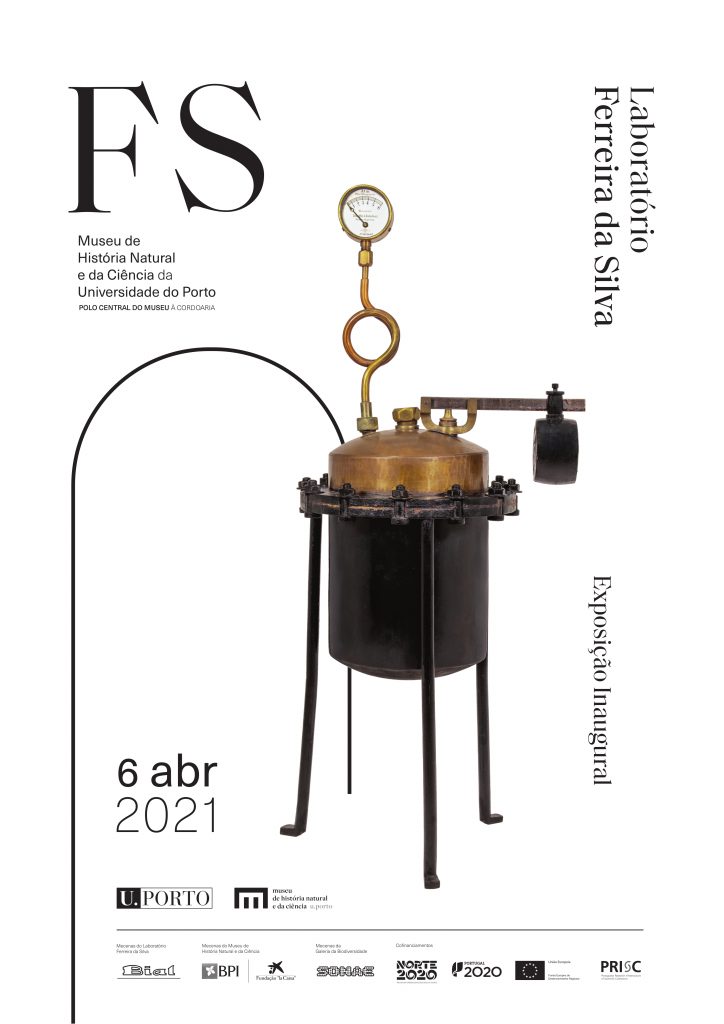 THE LABORATORY FERREIRA DA SILVA ON DISPLAY
From April 6, the Ferreira da Silva Laboratory will open to the public with a free access inaugural exhibition. This is an opportunity to travel back in time, until the beginning of the last century, and see some of the instruments and publications that at the time marked the most innovative practices in teaching, research and services to the community, especially in areas relating to food fraud prevention and of forensic toxicology.
Visit us and discover the history of this laboratory, which begins with that of the Municipal Chemistry Laboratory. Revisit the Crime of Rua das Flores. Learn more about the life and work of Professor Ferreira da Silva.
The invitation is here! We hope to welcome you soon!
Open from Tuesday to Friday, from 10h00 to 13h00 and from 14h00 to 18hh00 (last admission: 17h30) and on weekends and holidays, from 10h00 to 13h00, a the Core Pole of the Museum (Cordoaria Garden)
Free entrance
FIND OUT MORE ABOUT THE FERREIRA DA SILVA LABORATORY AND ITS REHABILITATION PROCESS (Videos in Portuguese)
VISIT THE FERREIRA DA SILVA LABORATORY WITHOUT LEAVING YOUR HOUSE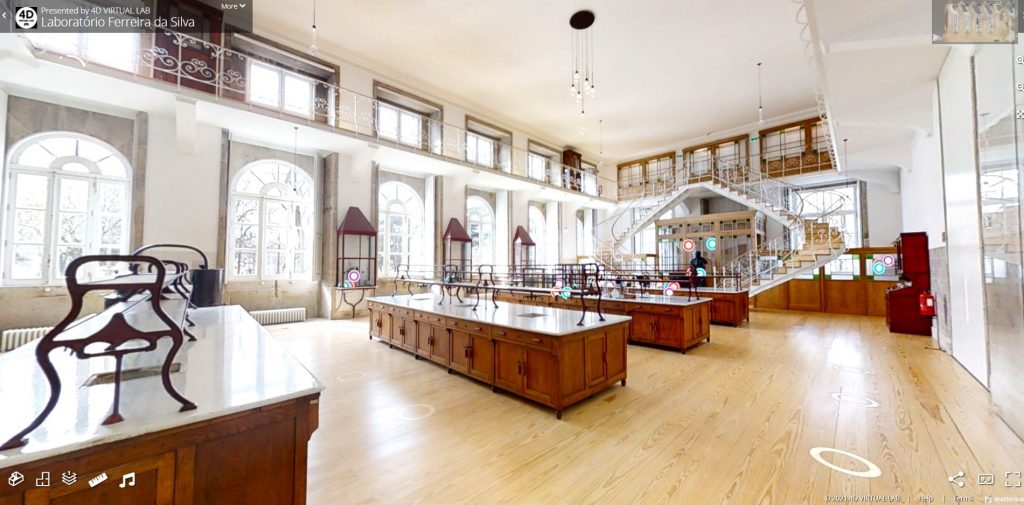 Prepare your visit to the Ferreira da Silva Laboratory without leaving your home, in an immersive virtual visit.
Discover some of the objects and stories that you will be able to see for yourself when visiting this unique space.